GuestGuide is 2-in-1 E-Guide
1
Branded Mobile App for Guests
An iOS and Android application designed in a unique corporate style of your hotel;
Information about a hotel and its surroundings: shops, restaurants, bars and sights;
Order a taxi, laundry, room service and other services and;
An online chat with hotel management.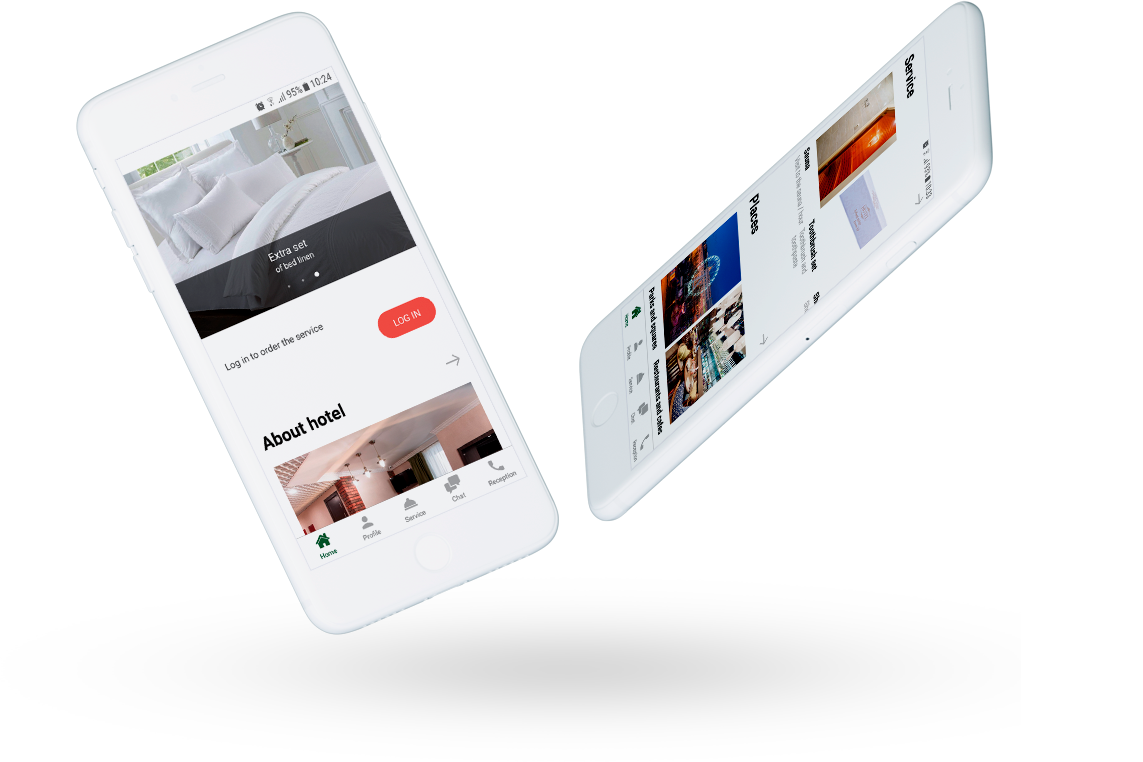 2
Management System for a Hotel Manager
It is a cloud system that doesn't require any installation and adjustments;
Scope of room categories, events and places;
Information updating in the mobile app for guests and;
Questions and answers sessions in an online chat of the mobile app.
Typical Hotel Situations
When GuestGuide Can Help
Meeting a Guest at the Airport
A guest goes on a business trip to an unfamiliar city. The airport transfer service is very important, as the guest has already booked a room. The guest can order the transfer service using GuestGuide in a few clicks
Staff Doesn't Understand a Foreign Guest
A foreign guest has lodged in the hotel, but the staff doesn't speak his/her native language, e.g. Japanese. The guest would like to order breakfast, book a sauna and visit the sights next to the hotel. Having installed GuestGuide app, such guest can obtain all necessary information in his/her native language
A Guest Doesn't Want to Make a Call
A guest is in his/her room, but for some reasons doesn't want to call or go to the reception desk to obtain some information about services offered by the hotel. GuestGuide makes short work of this and the guest will have all such information staying in the room
A Guest Wants to Complain
A guest is dissatisfied with the service level or a certain employee of the hotel. GuestGuide will help the guest to file a complaint or leave a feedback. The hotel can promptly take measures to remedy the situation and make the guest happy in the end
A Guest Has an Urgent Matter
A guest doesn't want or isn't able to talk with the staff in person although he/she has an urgent matter. The guest can ask any questions in an online chat of the mobile app and to get a prompt response
GuestGuide Advantages for Hotels
Effective Sales of Complementary Services
Guests order services online while staying in their rooms. The app eases hotel services use as there is no need for a guest to call or communicate with staff in person.
Service Costs Decrease
Hotel staff is released from excessive request handling duties: no need to spend time for phone calls and personal communication with a guest.
Increase of Direct Clients
Having installed the app once, then a guest directly books a room. A hotel doesn't pay fees to any aggregators or booking systems. A single-time client turns to a loyal one thus increasing the booking scope.
Hotel Rating Upgrade
A hotel gets more positive points in the popular booking services due to an improved guest experience and his/her involvement in enjoying the hotel services.
Guest Loyalty Growth
Guests obtain quick answers to their questions and their requests are handled in a prompt way. A hotel gets feedbacks on its staff and service quality and is able to solve any problems on hand when a guest is dissatisfied.
Why It Is Worth Selecting GuestGuide
1
Internal Mobile App Chatroom
To interact with a guest at all stages of his/her stay
2
Broad Branding Opportunities
You get a unique app rather than a position in a general hotel list in an aggregator app
3
No Need to Purchase and Install any Equipment
For example, a server or any devices for hotel rooms. A management system is in a cloud and the app is installed on a mobile phone of a guest
4
Free Implementation
Service catalog alignment and fill-in, adding some photos
5
Technical Support
You will get support for GuestGuide
6
Multilingual App Interface
A guest will be able to use it even if he/she doesn't speak a hotel language
7
Experienced Developer Team
We have been designing software products and providing maintenance and technical support for Russian, CIS and European companies for over 16 years
8
Support of Your Personal Manager
A manager helps to address any GuestGuide-related issues at all stages of our cooperation
9
Advice on Hotel Guest Incentive
To boost the app installments and frequency of use
Cost
1 month free
With a one-time payment for 2 months
Next months
You can use GuestGuide according to a selected subscription package
REVIEWS OF HOTELS WHO ARE ALREADY USING GUESTGUIDE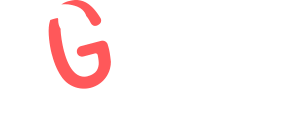 GuestGuide is a Russian IT company that designs mobile applications. We provide a full cycle of application design, support and development
Fast Building
We apply advanced building methods to cut the time required for availability of apps on the markets and promptly modify them
Round-the-Clock Technical Support
We provide support in Russian and English. No days off and lunch breaks. You can always rely on us while working with the app
Content Support Services
Responses to user comments, drafting of texts and materials for the app
E-GUIDE TO HOTEL
GuestGuide is a mobile app for guests supporting each stage of their checking-in process. Your hotel needs no price lists for complementary services that require continuous updating. Guests will appreciate convenience of service selecting and can refer any questions to a hotel manager using a chatroom in the app.

Thank you for your application!
Our specialist will contact you during the working day,
to answer questions